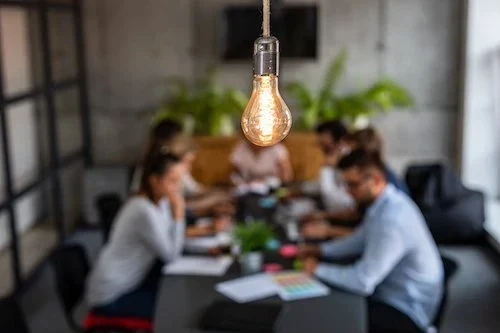 MarketReady Insights connects business with the resources they need and provides solutions to make regulatory compliance easy and accessible so businesses like yours can start out and stay compliant as they grow.
Navigating integrity in the natural products CPG industry
With more natural products on shelves than ever, the conversation around transparency is critical. Learn from our VP, Market Integrity about the standards and initiatives that will help steward a responsible CPG industry.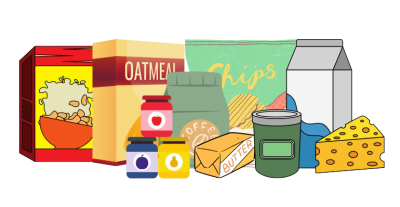 How MarketReady Insights Can Help
Tradeshows & Industry Awareness
Just like product labels, statements on websites, blogs, and social media posts that accompany products may be considered labeling and need to meet regulatory requirements.
Amazon also requires businesses to comply with federal labeling requirements and uses an AI system to red flag non-compliance. It makes sense to avoid "problem" words.
What we offer:
Labeling Review
Sales/Marketing Sheet Review
Website Review
What the industry is saying:
MarketReady was the answer for all our stressful problems when it came to marketing, labeling and more. Shelley took our problems as her own and helped us not only follow and understand all FDA guidelines, but did so respecting our branding and goals. I truly suggest, for every start up regulated by FDA, to talk to the MarketReady folks and you will save tons of money, time and headaches.
With MarketReady's help, businesses can achieve better results in the US market. As a regulatory and exhibition resource for Informa's health and nutrition exhibitors, MarketReady understands what businesses need to know to operate successfully, meet US regulatory requirements, and develop compliant labeling and marketing that appeals to US buyers.
As a company that values quality and transparency, it was very important for us at Danodan Hempworks to execute our packaging to a standard that customers are expecting as well as up to supplement standards. We have worked with New Hope in the past and their packaging & labeling expertise was invaluable as we made our way into the Natural Grocery market and on to Expo. It was an easy decision to utilize their new Market Ready services as we prepare to launch a new functional line of products in the supplement space. Shelley and the team took great care on all the details - I know we will be a return client, yet again.
MarketReady was a fantastic resource for our company. Their wealth of knowledge helped us prepare our labeling to meet all the regulations. They took the time to learn about our products and helped provide new perspectives to ensure that everything was covered. I would highly recommend their services for your next project.
MarketReady Insights provided an outstanding review and feedback to our marketing material. We are very grateful for her assistance in guiding us in the creation of our material for market entry into the US market. We have chosen the package "Exporting with Ease," as a first step in becoming compliant with US market regulations. Shelley provided great insights and explanations as to what, how and why we need to change certain phrases and material. We feel confident in presenting our Swiss manufactured product at Expo East in Philadelphia in 2021. Should other foreign companies need guidance and assistance in entering the US market, MarketReady Insights is my recommendation to you.
This service is just what's needed.
Shelley has been invaluable to us as a resource in understanding our compliance in the US.
MarketReady, Informa's regulatory and exhibition consulting service, helps businesses meet event requirements in Asia and navigate US entry and labeling requirements. We work closely with Informa Markets to provide global commercial opportunities for the qualified China ingredient suppliers and US manufacturers that participate in the UNPA expedited US-China trade channel. We recommend MarketReady as a tool for understanding and complying with US regulatory requirements and achieving optimal success at Informa's global events.
Choosing the professional services of MarketReady is the first step for your brand to enter the U.S. market. The comprehensive services of MarketReady will save you a lot of manpower and get the most professional guidance in the shortest time. MarketReady is my guru!
This program will enhance how the industry operates and elevate the industry as a whole.